Summertime Fun & Safety by Cherie Mallory
August 12, 2021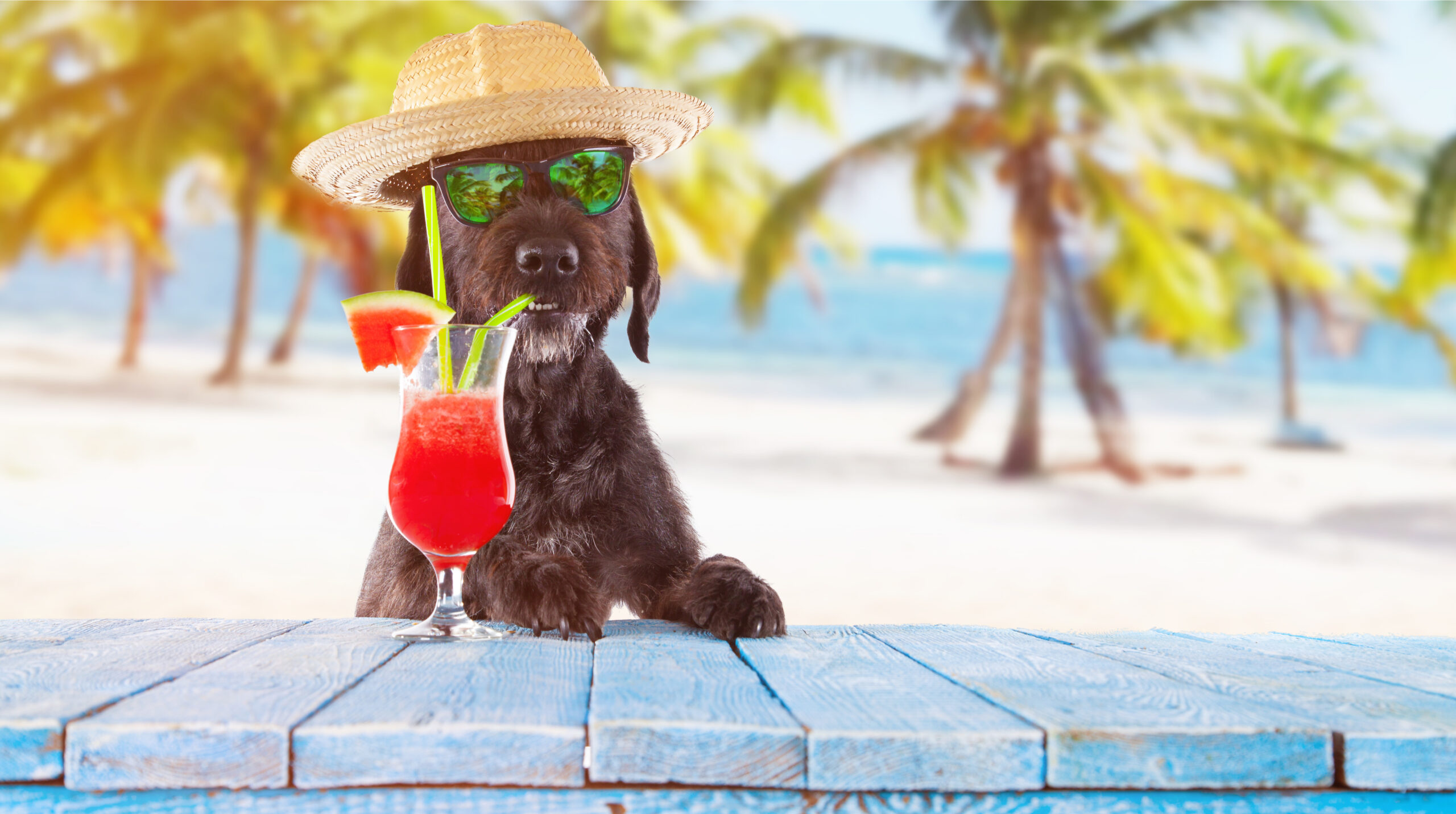 ---
Summer is the time of year people love most because they get to spend outside with their dogs. Summertime is when you hit the beach, grill in the backyard, and take long strolls in the park. This is extremely enjoyable and an excellent way to help your fur friend expend its built-up energy, but please keep in mind, the hot air and humidity are tough on your dog. Not only that but this time of year, you will see an increase of all sorts of insects that once it bites your pet, they can become very ill. So what are some things you can do to protect them?
Prep Your Backyard
Gone are the days where dog houses are popular. They are hazardous to your dog in the summer due to the build-up of heat it accrues inside. Instead, give your dog a nice shady spot it can relax. Something else you can include in your backyard is a kiddie pool filled with water for your dog to cool off in. Also, make sure that any chemicals that you spray are not harmful to your pet. It's essential to treat your yard so that you can keep bugs away from your dog, but make sure that there is nothing in the spray that is harmful.
Take Precautions
Every year you want to bring your dog to the vet and make sure their vaccinations are up to date. This is especially true in the summertime, when they are outdoors and around other dogs more than usual. Something else your vet will provide you with is flea, tick, mosquitos, and heartworm medication to either prevent or treat symptoms.
Now that you have a few tips on keeping your dog safe during the summer, let's talk about fun things you can do with your furry best friend.
Head to the Beach
What better place to be in the summer than at the beach! Your dog will think he won the fun jackpot as he races across the sand and frolics in the water. Once the two of you are all played out, you can enjoy some snacks and take a nap under your beach umbrella while listening to the waves.
Dog Buddies BBQ
Have other friends that have dogs? Throw a BBQ! Summertime is the best time to get out in the backyard with your friends and grill. With all the cute dogs around, you will have never-ending entertainment and conversation.
Hiking
If your dog is well socialized and it's not too hot, then find a fantastic place to hike. Getting out in nature is not just beneficial for your health, but it is good for your fur friend also. Just make sure to bring lots of water and a few snacks.
Remember, the summer months can be hard on your dog. Before the summer, please get to the vet and ensure they have everything they need to remain healthy during these hot months. Then you can head out on all kinds of adventures!