A Look Behind the Curtain at Jackson's Place
February 26, 2018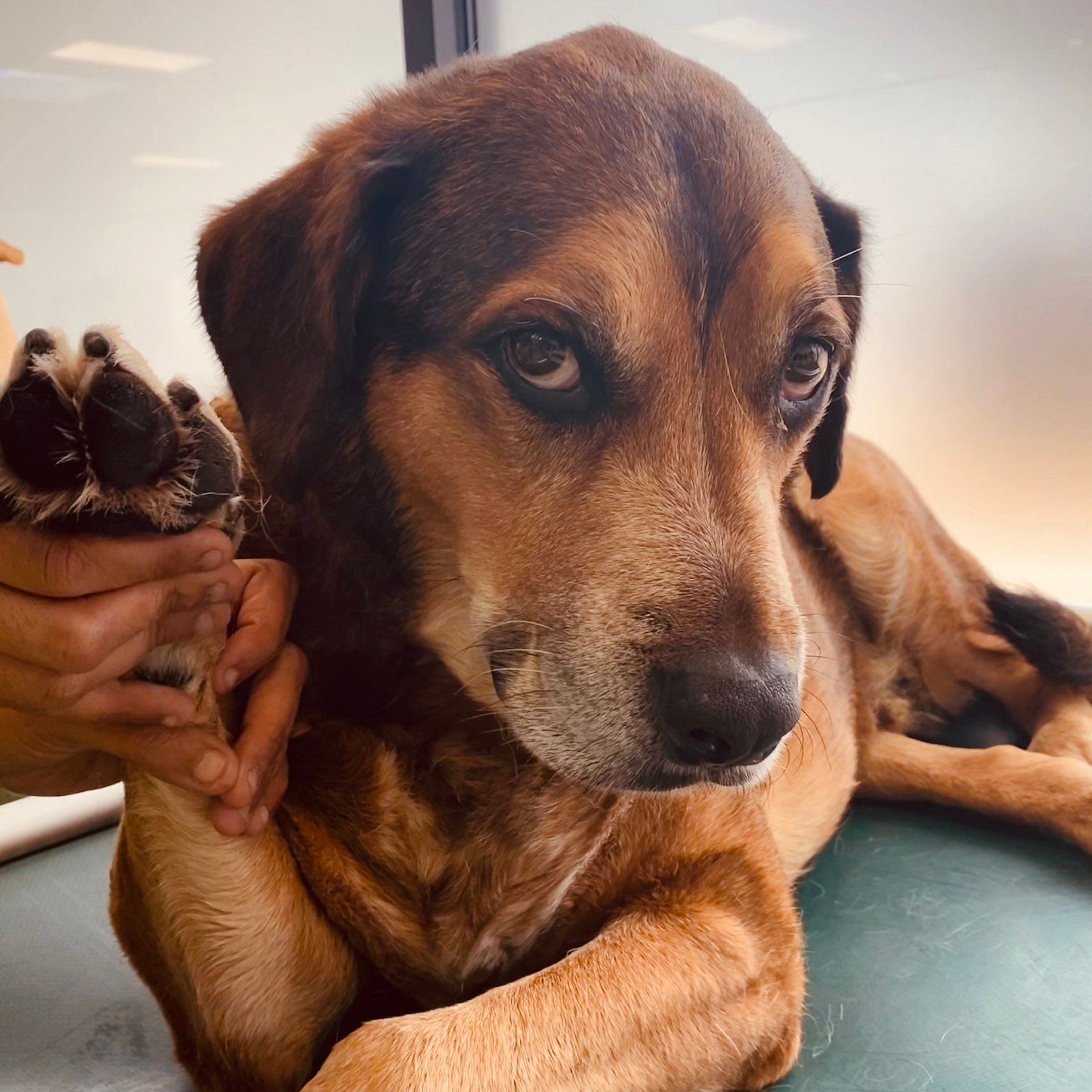 ---
I'm sure you've wondered what exactly your dog's day looks like from when they come running in, tails wagging, ready to play with their buddies, to when they come out so happy to see you and ready for a good night of sleep. The aim of this blog is to give you a look behind the curtain at life at Jackson's Place with all its' fun, fur, and frenzy and answer questions you didn't even know you had about the wild world of dog daycare.
There are so many aspects of Jackson's Place that are primarily only enjoyed by those lucky few of us that get the privilege of working the desk and dog rooms. In the realization of just how many heart-warming, exciting, and intriguing aspects, stories, and situations we see on a daily basis, we've decided to give Jackson's Place a voice in the form of a blog that I've been given the opportunity to write from my perspective with some help and participation from my coworkers and a few clients and customers.
My name is Sara Gonzales. I've worked at Jackson's Place for nearly three years in both the back and front of house. When I first was hired, we were still at our original location on W. Alabama and Graustark. I started off working the front desk and dog rooms simultaneously so I learned a lot all at once. And still it feels like there's something new to be learned every day on the job. We moved to our new, current location and business exploded and with that explosion came a lot of new ways of doing things and new dogs, coworkers, and clients to get to know and love. With all of this comes a myriad of tales to tell.
In this blog, I aim to share some of the many shenanigans that we get into that are unique to working with dogs. With every shift I work I run into a dozen instances that have me bursting out in laughter. There is genuinely no shortage of funny, sweet, and often messy situations to be had at Jackson's. In addition to what the dogs are up to, I plan on highlighting some of the amazing and interesting things that our employees and clients are up to as well. There are so many incredible people that I've come into contact with during my time at Jackson's and, with their participation, I'm excited to give you an idea of just how special that they are. If I do a decent job of telling their stories accurately, then you'll feel even more fantastic about the capable hands that your dogs are in when they stay with us and just how much we care. Finally, I'm excited to discuss how Jackson's Place manages to be completely cage-free. Even in the three years I've been here, which is just a small slice of the Jackson's Place pie, I've seen so many procedures and methods tried and tested in an effort to make sure each dog's day is safe, fun, and clean. We are constantly asking ourselves, "Is there a better way to do things?" and while we've got the big stuff down to a science, there are always opportunities for improvement. With each new dog comes a new personality full of quirks and qualms that we get to know and adjust accordingly and sometimes we find new methods as a result that work for all the dogs.
My hope is that by taking you behind the scenes and showing you every nook and cranny of Jackson's both literally and figuratively, that you'll fall even more in love with your dog's home away from home. You'll have an even clearer picture of why they love it here with us, and why we love it here with them.